Research on Native plant utilization (student FYP project video)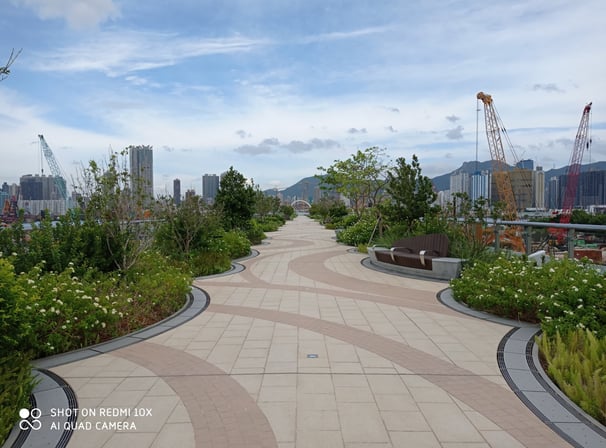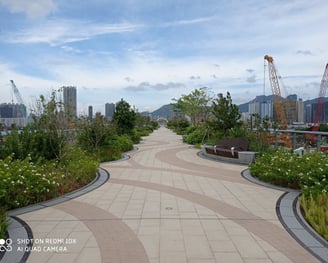 筆者於數年前進行了一個有關香港市區公共綠化空間植物利用的現況研究,發現當中超過七成植物為外來品種,只有約兩成為原生品種。相比英國,香港使用原生植物品種的比例偏低。政府部門對使用原生品種缺乏推動及支持,雖然在「香港生物多樣性策略及行動計畫」中鼓勵多樣化種植,卻沒有作出具體行動。政府部門在新基建和綠化地帶補種時,應帶頭使用更多原生品種。
Native shrub and herbaceous species with
high ornamental greening potential in Hong Kong
Below are just a few species, many more are adaptative to harsh, sunny environments in poor soils.
You can repost or share below posters, please cite this website as source:
Caroline M Y LAW. Native shrub and herbaceous species with high ornamental greening potential in Hong Kong. From: https://carolinelaw.net/research-on-native-plant-utilization Accessed on DD-MM-YYYY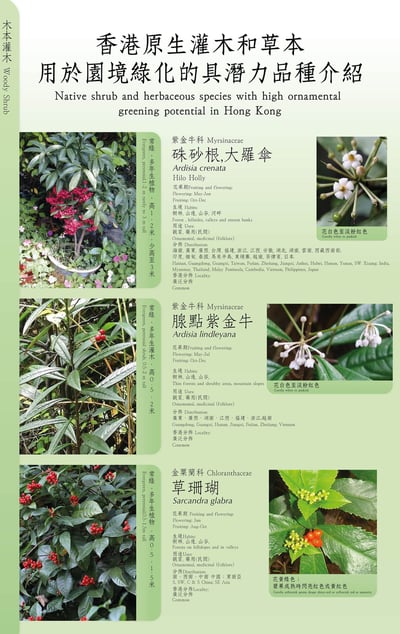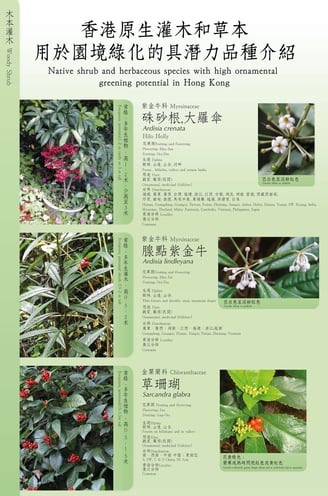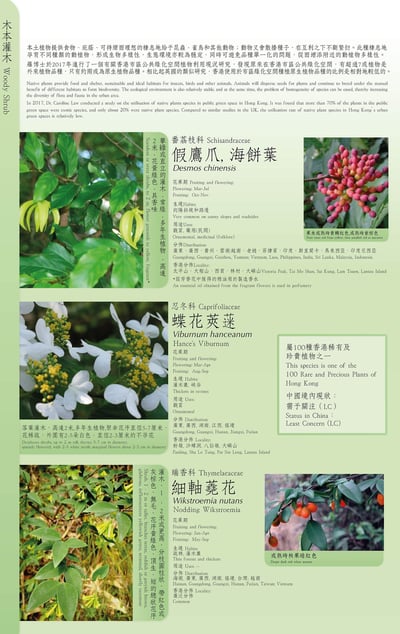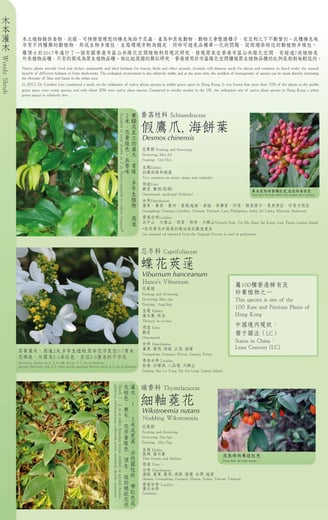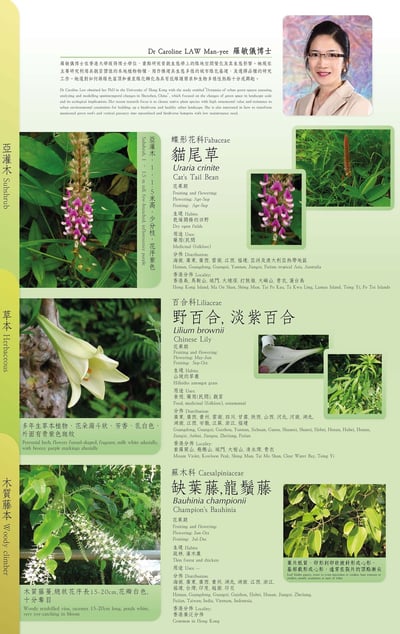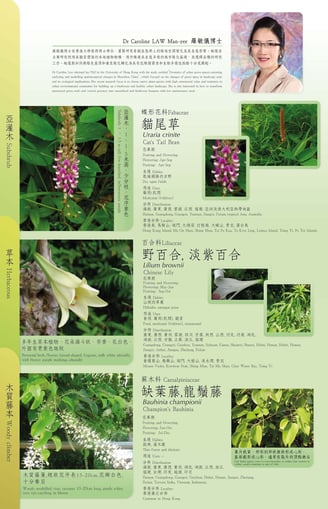 To receive a free e-copy of the above poster, please fill in the form on the right.
Please choose "Download Native Plant poster" in the Type of enquiry.
You will receive a download link within 3 working days via email.