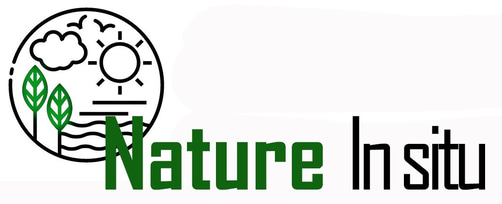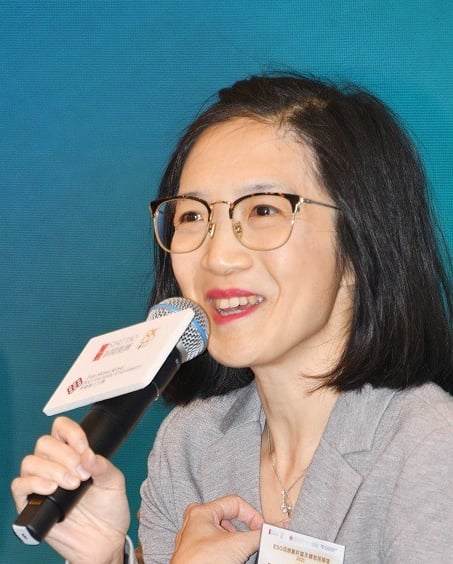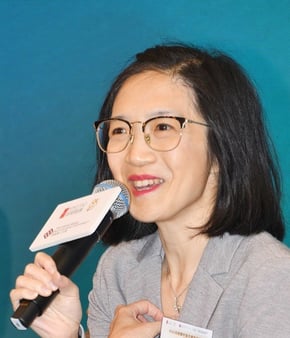 Dr. Caroline LAW Man Yee, Founder of Nature In situ Limited, is a researcher, educator and advocator and she advocates for nature-based solutions to enhance climate resilience, increase urban biodiversity through blue-green infrastructure, and promote a circular economy.
She taught at higher education institutions for nearly ten years and served as an Assistant Professor for the undergraduate program in horticulture and arboriculture, as well as the program director for the professional diploma course, training horticulturists and arborists.
Over the years, she has received more than ten government grants and private donations to conduct research on urban greening-related topics, promote environmental education projects, and organize seminars, bringing academic research outcomes into the industry and the community.
Her interdisciplinary research areas include urban ecology, urban forest systems, selecting native plants of high ornamental value to enhance urban biodiversity, reuse of urban garden waste, urban tree risk, rooftop and vertical greening, and nature-based green space planning. Caroline has published in academic journals with high impact factors and has been actively publishing commentary articles in newspapers in recent years.
Her current public services include Board member of Friends of the Earth (Hong Kong), member of the Community Participation in Greening Committee and member of the Country and Marine Parks Board under the Hong Kong Special Administrative Region Government.
She holds a Ph.D. in Geography from the University of Hong Kong, a master's degree from the Technical University of Munich in Germany, and qualifications such as Certified Arborist of the International Society of Arboriculture, Tree Risk Assessor, and Professional Member of the Arboricultural Association (UK).
羅敏儀博士是「自然在地」創辦人,提倡以自然為本的解決方案提高氣候韌性,以藍綠建設增強城市生物多樣性,促進循環經濟。
她曾於高等院校任教近十年,並擔任園藝樹藝本科課程的助理教授,及專業文憑課程的課程主任,培育園藝師和樹藝師。多年來,獲十多項政府撥款及私人捐款開展城市綠化相關課題之研究、推廣環保教育項目、籌辦研討會,將學術研究成果帶入行業和社區。
她的跨學科研究範圍包括: 城市生態、城市森林系統、挑選具高觀賞價值的本土植物來增強城市生物多樣性、城市園林廢物的再利用、城市樹木風險、屋頂及垂直綠化,以及自然為本的綠化空間生態規劃。羅博士曾發表多篇學術期刊,近年活躍發表評論文章刊於報章。現時公職: 香港地球之友董事會委員,香港特區政府的社區參與綠化委員會成員,及郊野公園及海岸公園委員會委員。
她擁有香港大學地理系博士、德國慕尼克工業大學碩士、國際樹木學會樹藝師、樹木風險評估員、英國樹藝學會專業會員等資格。
 2021-23, ECF Environmental Research, Technology Demonstration and Conference (RTDC) Projects Funding Scheme, Unlocking the paradox of dumping black gold – A conjoint analysis of yard waste management preferences, strategies and facility siting in Hong Kong. (Principal Investigator)
 2020-22, Composting and wood chips treatments to Reduce Weed Seeds and Plant Pathogens, (Donor: Eco Greentech Limited). (Principal Investigator)
 2020-22, Reusing post-filtration biochar activated with fertilisers and coarse sand in gardening use as soil conditioner (Donor: Swire Coca-Cola HK Limited). (Principal Investigator)
 2020-2020, RGC Inter-Institutional Development Scheme (IIDS), Seminar Series on "Finding our way out for our urban forest –the lessons learned from the aftermath after super typhoon" (UGC/IIDS25/M01/19). (Principal Investigator)
 2019-2021, ECF Environmental Education and Community Action (EE&CA) Projects 2115, ECF Yard Waste 3R Pilot Scheme for Private Housing Estates, HK$276,956 (Principal Investigator)
 2019-2020, Professional Services Advancement Support Scheme, Knowledge Exchange Programme for Enhancing Urban Horticulture Industry: Expediting Technologies and Sustainability Mindset Series, HK$376,144 (Deputy Project Co-ordinator)
 2019-2019, RGC Inter-Institutional Development Scheme (IIDS), Seminar on Arboriculture and Sustainable Urban Forest Management (UGC/IIDS25/M01/18). (Co-Principal Investigator starting from June 2019)
 2017-2018, ECF Environmental Education and Community Action (EE&CA) Projects 1615, ECF Greening for Biodiver "city" Hong Kong. (Principal Investigator)
 2017-2017, RGC Inter-Institutional Development Scheme (IIDS), Seminar Series on 'Urban Green Infrastructure – enhancing ecosystem services and biodiversity'. (Principal Investigator)
 2016-2017, THEi Seed Grant, Benchmarking current utilization, attitude and constraints in using native plants species in ornamental public urban greenery. (Principal Investigator)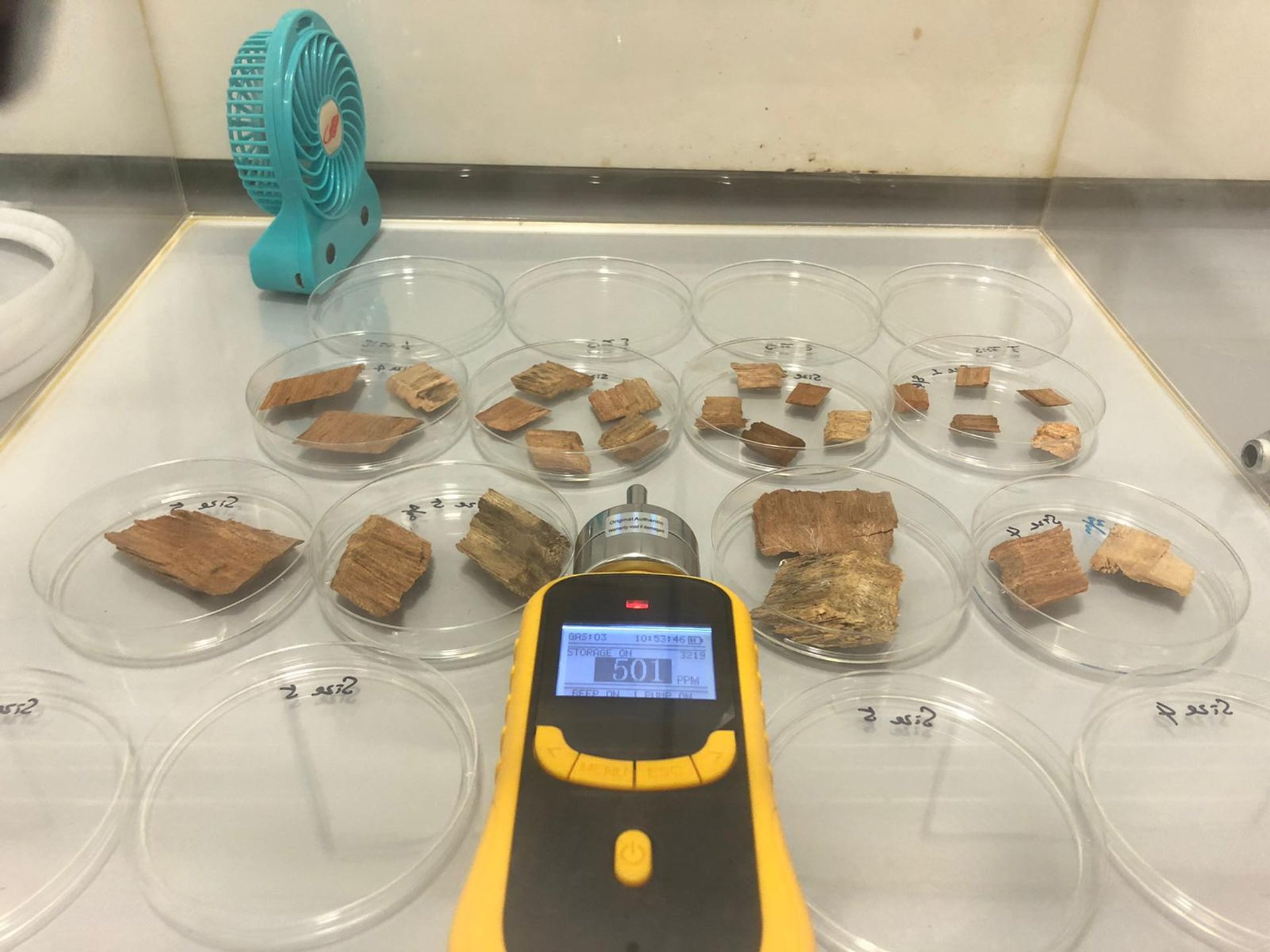 The University of Hong Kong
Doctor of Philosophy
Technical University of Munich
Master of Science in Sustainable Resource Management
The University of Hong Kong
Bachelor of Art (Major in Geography)
Board Governor, Friends of the Earth (Hong Kong) (2022-2023)
Non-official member, Country and Marine Parks Board, HKSAR Government (2021-2025)
Non-official member, Community Involvement Committee on Greening, HKSAR Government (2021-2025)
Technological and Higher Education Institute of Hong Kong
Assistant Professor (2020-2023)
Teaching Fellow (2015-2019)
Kadoorie Farm and Botanic Garden
Project Officer & Horticulture Officer
Professional Qualifications
Registered Arborist, Tree Risk Assessor, Tree Supervisor Development Bureau, Hong Kong SAR Government (TM528321)
ISA Tree Risk Assessment Qualified, International Society of Arboriculture
ISA Certified Arborist (HK-1748A), International Society of Arboriculture
Associate Member, Institute of Horticulture (Hong Kong)
Member, Hong Kong Institute of Horticultural Science
LEED Green Associate, U.S. Green Building Council
Professional Member, The Arboricultural Association, UK
Associate Member, Hong Kong Green Building Council
Real time chat with Caroline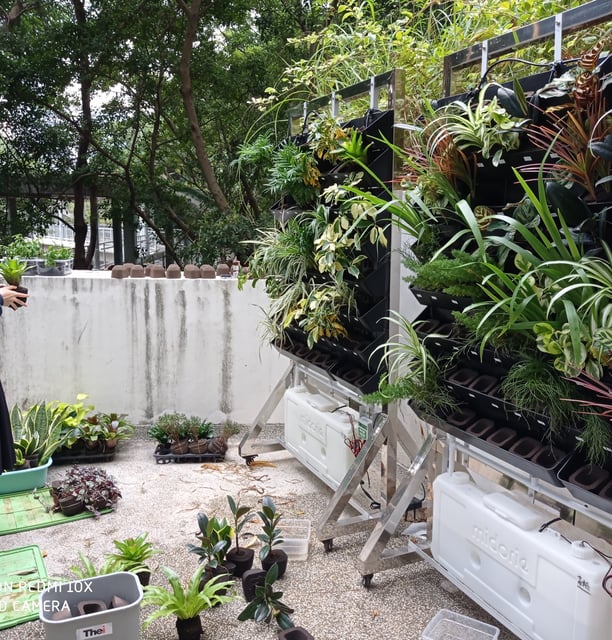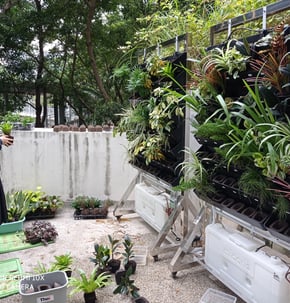 Previous Public talks, seminar, workshops
2023 Tree species composition, growing space and management in Hong Kong's commercial sky gardens, 13th International Arboricultural Summit
2023 「 ESG 認證嘉許暨永續發展論壇」 2023
2022 Promoting Urban Biodiversity, Sustainability and Tree Health Through Resilient Landscape Design and Management. Seminar on Tree Care and Management, Extended technical session of the Hong Kong 2022 International Forestry Conference, organised by Greening, Landscape and Tree Management Section of Development Bureau
2022 Urban Biodiversity + urban yard waste, Engineers Without Borders (Hong Kong), Monthly Online meeting
2022 Yard Waste management and onsite composting for Private housing estates, Kai Shing Service Excellence Academy
2022 認識城市生物多樣性 及 實踐就地堆肥, Tsuen Wan Primary School
2022 Boosting Biodiversity for our Urban Landscape - Utilization of Native Plants for Ornamental Greening, Hong Kong Gardening Society Members' Zoom Café
2022 Conservation of biodiversity in Hong Kong: From Perspective of our urban forest. Institute for Youth Sustainability Leadership (IYSL), The Hang Seng University of Hong Kong "ECF Community Eco-citizens - Together We Share, We Learn, We Enjoy"
2021 The Application of UAVs on Solar Analysis to evaluate suitability of planting location to support landscape upgrading. Organized by Construction Industry Council (for Arborist Trainees Enhancement Course)
2021 Promoting urban biodiversity, sustainability and tree health through resilient landscape design. LA GRADE Professional Enrichment Sharing Session 202, organised by Greening, Landscape and Tree Management Section, Development Bureau (Hong Kong SAR Government)
2021 Compost – Our black gold, Hong Kong Gardening Society Members' Zoom Café
2020 Urban soil and urban trees, Youthinty, co-organised by Creative Secondary School and Law Ting Pong Secondary School
2020 Urban Yard Waste 3R -- Pilot Scheme for Private Housing Estates in Hong Kong, Rethinking Our Yard Waste Management Policy And Practice in Seminar Series on "Finding our way out for our urban forest – the lessons learned from the aftermath after super typhoon"
2018 and 2019 Urban arboriculture, Jockey Club Smart City Tree Management Project
2018 Urban Tree Care, Scout Association of Hong Kong - Sham Shui Po East District
2017 原生植物之美— 城市綠化中之應 Utilization of Native Plants in Urban green spaces, ECF Greening for Biodiver "city" Hong Kong
2017 Benchmarking Current Utilization of Native Plants Species in Public Urban Greenery in Hong Kong, Building Biodiverse and Healthy Urban Spaces -- Seminar II on series "Urban Green Infrastructure – enhancing ecosystem services and biodiversity"
2016 Our Urban green space and Arboriculture in the path of Sustainable development, Christian Alliance College
2015 Transforming Manicured Extensive Green Roofs as Biodiverse Natural Habitats at Biodiversity Public Lecture (VI), Hong Kong Biodiversity Festival 2015 – Cherish Nature
Conference presentation
2020 Plant diversity and plant performance of indoor and outdoor vertical greening systems in Hong Kong at AMER ABRA International Virtual Conference on Environment-Behaviour Studies 1st Series (AIVCE-BS-1)
2018 Benchmarking current utilization, attitude and constraints in using native plants species in ornamental public urban greenery at THEi Research Symposium